The Great American Race Unity Road Trip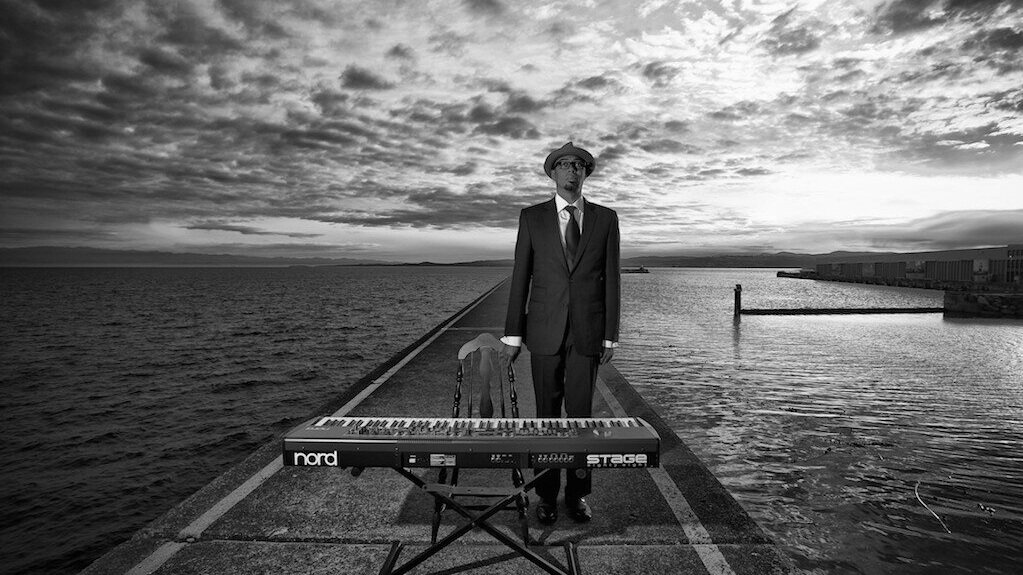 HEY FAMILY!!
It's Eric and we are the Dozier's...a justice loving, world schooling, (soon to be) RVing Baha'i family traveling from heart to heart SHOWING THE WORLD WHAT COMMUNITY SOUNDS LIKE!
Over the past 30 years as a cultural activist, musician, and anti-racism educator I've used my music as a springboard to accompany communities along the road to racial healing and reconciliation...and I've made my way across the planet doing it.
I am a Co-founder of One Human Family Workshops and have partnered with the Award-Winning Children's Theatre Company of New York City and the United Nations. I've done workshops in conjunction with the Sarah McLachlan Music Outreach Program and been a workshop leader at the Festival of Voices in association with the University of Tasmania Conservatorium of Music. I am a museum educator for the National Museum of African American Music (NMAAM) and have shared the stage with the likes of Harry Belafonte, Angelique Kidjo, Red Grammer, Grammy Award-winning Old Crow Medicine Show and even Nelson Mandela.

However, none of these can compare to the most fulfilling collaboration of my life...the one that I have with my wife Genevieve and my two daughters, Justice and Worthington. So this time...
IT'S A FAMILY AFFAIR!
(y'all sung that didn't you🎵🎶)
Thanks Sly:)

The Dozier's are hitting the road together, setting up in communities, and doing the work of racial healing and reconciliation as a family and we need you to GET ON BOARD...
SO HOW CAN YOU HELP?
Buy Genevieve and me a coffee ☕☕ every month (from Starbucks or somewhere like that:)...OR...here's another thought🤔.
We're asking our friends, family, and supporters for a monthly sustaining contribution of...
wait for it...
drumroll please...
THE IMPACT OF YOUR PATRONAGE:
Your patronage would allow us to subsidize our travel, offer our programming at low to NO COST, and spend time calling families together to address America's most vital and challenging issue in a spiritually charged, high minded, and music-infused context.

OUR MISSION LIES IN 3 PRIMARY FOCUS AREAS.
EDUCATING and EQUIPPING FAMILIES to understand the public discourse around race,

EMPOWERING CHILDREN and YOUTH to become active, informed and spirit-minded agents of change in their world,

GATHERING FAMILIES IN DEVOTIONAL SPACES across religious, racial, cultural, and generational boundaries to release the SPIRITUAL ENERGY and JOY necessary to move the work of racial justice forward.
Oops. I almost forgot…


It will also help us get one of these!
That's right...we're trying to live that #RVLife and show up in communities as a self-contained, travel teaching machine! This will allow us the private space we need as a family (a little self-care y'all) and won't tax communities with the burden of securing housing for the extended residency.
If you have an RV sitting around with nothing to do for the next year or so (or would just like to give us one...SERIOUSLY...me not smiling😐), we'd put it to good use.

THE WORK IS ALREADY UNDERWAY! We visited several communities over the summer with the help of our first wave of supporters. THANK YOU DC, Maryland, Virginia, Raleigh, Durham, Nashville, and Knoxville! We have requests pending from across the country from California, Oregon, Texas, Georgia, Alabama, New York, and New Jersey. So we're ready to do this!

Please, if you feel thusly moved, help us continue our vital work of UNITING THE WORLD ONE SONG AT A TIME!

Look around here to learn more about my workshops, children's programming and more. Also, feel free to reach out anytime. If you would like to make a one-time gift for which you would need a tax deduction, reach out directly to me at 423-463-9879 or email me at eric@ericdozier.com. Any level of patronage is highly appreciated.
Thank you so much for your support through the years and please pray, meditate, do yoga, send out kind words and warm vibes to the universe, cast spells, or do Hail Marys and Hari Krishna's on our behalf...we'll take it all:).

Love and peace to y'all❤️,

~e, GiGi, JJ & Worthi a.k.a theDOZIERS
P.S. We have chosen Patreon as our membership platform. It was made by creators for creators to release their vision into the world and build a sustainable community directly with the folks that love their work. If you decide to support us by clicking the button below, it will take you out to their site to set up an account and process your payment. Just wanted you to know:) Thanks again.